The Massage clinic is a cosy three roomed clinic in the heart of Methven, Mt Hutt Village, Mid Canterbury. We are upstairs above Alpine Sports Shop. As well as a two roomed clinic in The Frontrunner Store in Ashburton. During the winter months drop off your skis and book a massage before enjoying what Methven has to offer. In the summer whether your living and working in Mid canterbury or visiting our beautiful area we will be happy to help. The clinic has 6 qualified and dedicated massage therapists, and a Reflexologist. Each therapist is trained in a variety of techniques to suit every type of muscle dysfunction. Throughout your massage you will be kept safe and warm and you will be listened to in a professional manner. During your massage your issues will be discussed and a treatment plan will be advised. If your having a Relaxation massage you will be left alone to enjoy every moment. Whatever you choose you will walk out feeling ready to take on the world! If you suffer from long term issues that won't improve with ongoing treatment you may consider Posture Control Insoles. Walk Tall nz provides long term pain relief with Posture Control Insoles. One major cause of poor posture & damaging movement patterns starts with the feet & the first metatarsal (the big toe). Due to incomplete development from birth, the big toe fails to make proper contact with the ground, at the right time. ( a short matatarsal) Your brain relies on good quality information from this area for optimal control of your movement, posture & balance. This information comes from proprioceptors, which are nerve endings that give your brain vital information about body position & movement. So failure to make proper contact with ground means the proprioceptors are not being stimulated enough by touch & pressure to send the brain the signals it needs for ease of movement. A simple solution is a toe wedge called a Posture Control Insert (PCI). This fits under the ball of the big toe and helps unconsciously re-programme the body with the complex task of walking and posture. Posture Control Insoles (PCIs) are a radically different from ordinary orthotics. Normal orthotics are designed to stop the foot arch collapsing. PCIs function by retraining your walk pattern, changing posture and lessening musculo-skeletal stress. PCIs train your brain to move differently - and will continue to give you the benefits of improved posture without having to wear them continuously. How they can work for you. If you answer yes to two or more of the questions below, we can help you! Have you got a deeper web space between your big toe & second toe? Is your big toe shorter than the next one along? If you go down into a squat do you notice your knees rolling in towards each other? Is there uneven wear on the soles of the shoes you do most of your walking in? Do you have ongoing back pain, sciatica, bunions, heel pain, shin splints, TMJ pain, knee pain, morten's neuroma, weak ankles ? Make a booking. Book an assessment of your foot structure & key postural measurements to make sure PCIs are appropriate for you & to get the correct size & fit. Bring in the shoes you do most of your daily walking in to help with assessment & sizing. Book an appointment online now
jenny lott
Owner operator, dip RMT, dip Dry Needles, BA Soc.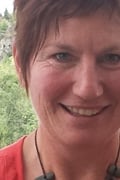 Jenny Has been the owner of Methven Sports Massage since 1998, and massageing since 1989. Specializing in deep tissue, her skills are varied and strong, Her focus is on remedial massage to encourage the body to self heal. After a massage with Jenny you will be left in no doubt what hurts and why and a treatment plan will be offered. She is qualified in Dry Needles and also trained as a Morten's footbed specialist. Allow her to create a treatment plan to suit your body type and dysfunction.
Jo Maw
Massage Therapist. Dip ITEC, Cert Dry Needling, Cert Soft Tissue Manipulation,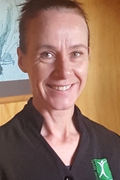 Jo's pressure is light to medium and is experienced in therapeutic massage and dry needles. Jo Has been massaging for 15years in London and New Zealand. She has many skills in Therapeutic massage, Dry Needles and Relaxation Massage. Jo is passionate about what she does and this reflects in her work. You will float off the table and still feel like she has attended to your body's knots and niggles.
Emma Jackson
Massage Therapist/Reflexologist: dip CCNM, YYTT I, YYTTII, Reflexology with TCM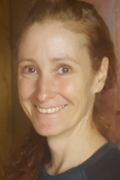 Emma uses a variety of light to medium pressure techniques in her practice to create an environment where your body & mind can heal themselves. She offers Reflexology, Therapeutic & Relaxation Massage. as well as Dry needles She also teaches Yin and Flow Yoga in Methven. For more information on the modalities Emma offers check out www.thriveinyourlife.co.nz
Holly Clemett
Massage Therapist. BTSM - Therapeutic & Sports, dip RMT dip Relax & Wellness.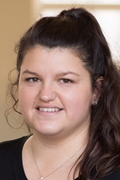 Holly is the newest member of our team. She has been massaging for a year since finishing her 3 year course in Southland. Her style is strong and steady and is great at trigger point therapy! She has worked on rugby teams and Netball teams while she was studying and has just completed a two day course on pain management in Christchurch. On her days off Holly will be on the mountain skiing!
Tracey Atkinson
Massage Therapist. dip. CCNM. (medium to strong pressure)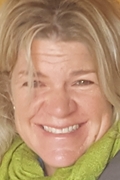 Tracey completed her qualifications at the CCNM in 2002. She went on to have a successful sports massage practise at Lincoln University, Canterbury. Following that Tracey moved into corporate contracts for therapeutic massage in Christchurch. She believes massage is about achieving a balanced state, encouraging the body to repair itself, so it's ready for lifes next challenge. Tracey lives on a life-style block spending her spare time working her horses and managing a busy family home.
Helena Dunlea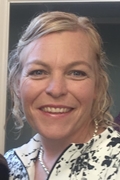 Helena, style is stong and powerful, Her experience is in therapeutic & relaxation massage. She studied massage therapy at the New Zealand collage of massge in christchurch in 2018, She is passionate about learning and undertanding how the body functions and how we can manage and control pain whether it is from everyday life or injury. Helena enjoys spending her free time following her children around the sportsfield, walking or running.
METHVEN - Sports & Therapeutic Massage.
Alpine Sports Shop 87 Main Rd, Methven, Ashburton
0276813201
Monday

Tuesday

Wednesday

Thursday

Friday

Saturday

Sunday

10:00am - 8:00pm

10:00am - 8:00pm

10:00am - 8:00pm

10:00am - 8:00pm

10:00am - 8:00pm

10:00am - 7:00pm

10:00am - 7:00pm
ASHBURTON - Sports & Therapeutic Massage
Frontrunner store Moore St, Ashburton
033087086
Monday

Tuesday

Wednesday

Thursday

Friday

9:00am - 7:00pm

9:00am - 7:00pm

9:00am - 7:00pm

9:00am - 7:00pm

9:00am - 7:00pm